Buying a Used RV – What To Look For
When buying a used RV, knowing what to look for is critical. If you don't know what to look for, then it will be impossible to tell whether or not you made a good purchase until it is too late. Fortunately, there are several key indicators that you can focus on in order to make the best decision possible. After all, it is a buyer's market so take your time and make the most of the vehicles for sale.  Here is a quick look at a few things to keep in mind while judging the overall quality of any RV that you come across.
Before we get into some of the details, there are two big issues that most people don't consider. The first is deciding what type of RV you want. There are a wide variety of different types of RV's ranging from a huge Class A to a smaller 5th wheel or Class C. Start off by deciding what type of RV you want because it will dictate what details are the most important to keep in mind when making your final decision. The other thing to pay special attention to is the weight. Always compare the GVWR or Gross Vehicle Weight Rating to the actual weight of the RV before you buy it. If you end up buying one that is overweight, then you are responsible for the penalties. Plus, an overweight RV is more likely to suffer damage to the engine, transmission, suspension system, and brakes.

Exterior
When buying a used RV, the exterior is a great place to start. Keep in mind that a good looking exterior doesn't necessarily mean that you found a great RV, because it is the easiest to fix. However, a very poor exterior normally indicates that it was poorly maintained or was never fixed after an accident. Look for things like big scrapes and dents as they could indicate a serious previous accident. You should also look at things like the seals around the windows and see if there is an cracking or rust on the roof, especially on the rubber or the screws.
Interior
The interior should never be overlooked. You will be spending a lot of time inside your RV, so you need to be happy with it. Some things that are often overlooked include items like a solid air conditioner, proper lighting, any indication of leaks (such as soft spots around the windows), and any other detail that you personally consider essential.
The Rest
Obviously, you want to make sure that your RV has a good engine and that everything under the hood is functioning properly, but there are some additional details that you may not know about if this is the first time that you are buying a used RV. For example, you want to make sure that the holding tanks don't have any leaks, the awning is functioning, the furnace runs smoothly, and the condition of the generator.
Take it on a test drive in the sort of conditions that you expect to drive it.  This may even mean keeping it for a few days – any seller wanting to seal the deal should allow you such an amount of time.  After all, it is a buyers' market.  Don't just take it on a quick lap of the block – take your time to evaluation the vehicle properly.
Visibility can be a major issue in RVs so take you time to adjust the driver's seat and mirrors and drive around local streets where visibility problems really come to the fore.  It is also a good idea to check the RV's performance on the highway, both from a visibility and driveability point of view.  Monitor fuel consumption and make sure you are comfortable with it's thirst.
Finally, make sure it will fit all the extras that you are wanting to fit in and travel with.  After all, there is no point travelling to where you want to go if you can't fully enjoy the trip when you get there.
If you don't have any experience buying a used RV, then you may not know what to look for. While everyone has their own personal preferences, some universal factors to consider include the overall weight along with a variety of different variables related to the exterior, interior, and "the rest".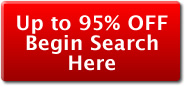 Tags: